IEP HIGHLIGHTS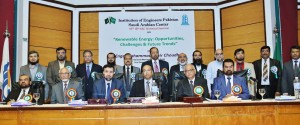 IEP-SAC ANNUAL SEMINAR HELD ON MAY 14, 2016 Institution of Engineers Pakistan, Saudi Arabian Centre (IEP-SAC) organized its 45th Annual  technical seminar in King Salman Social Centre, Riyadh. A large number of engineers from Riyadh and Eastern region attended this event. The topic of the presentation was "Renewable Energy: Opportunities, Challenges ...
Read More
NEWS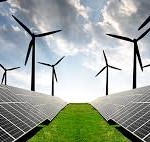 Clean power supplied almost all of Germany's power demand for the first time on Sunday, May 15, marking a milestone for Chancellor Angela Merkel's "Energiewende" policy to boost renewables while phasing out nuclear and fossil fuels. Solar and wind power peaked at 2 p.m. local ...
Read More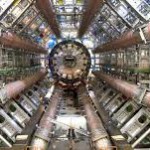 The physics programme at CERN presents engineers with varied challenges at the forefront of technology, from the atomic scale to the colossal. Engineers build and test the machines and systems that physicists rely on, and technicians to keep these systems running smoothly, performing repairs ...
Read More